Get the DOC Web App for Iphone
Follow the instructions below to get the DOC icon on your phone's homepage.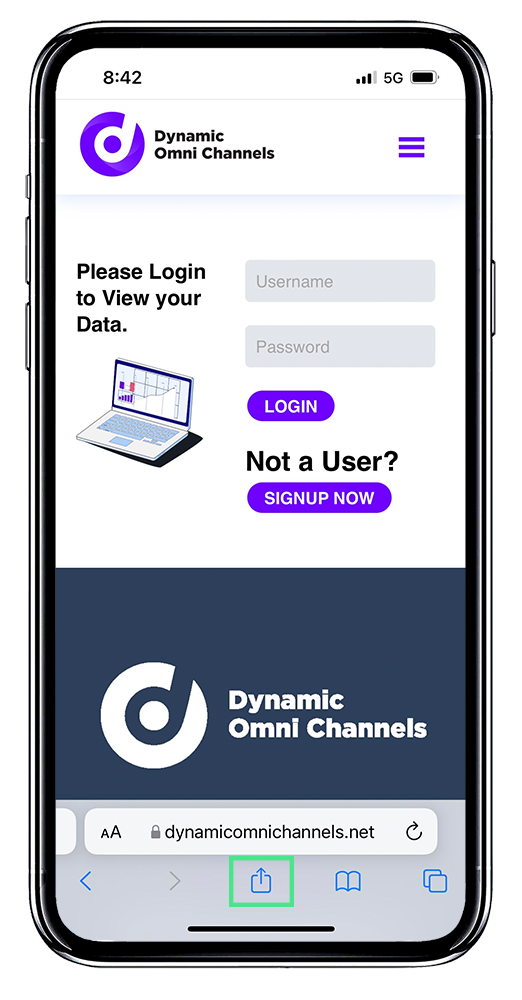 Tap the Upload Icon
Go to dynamicomnichannels.net from your mobile device. Tap the upload icon at the bottom of the screen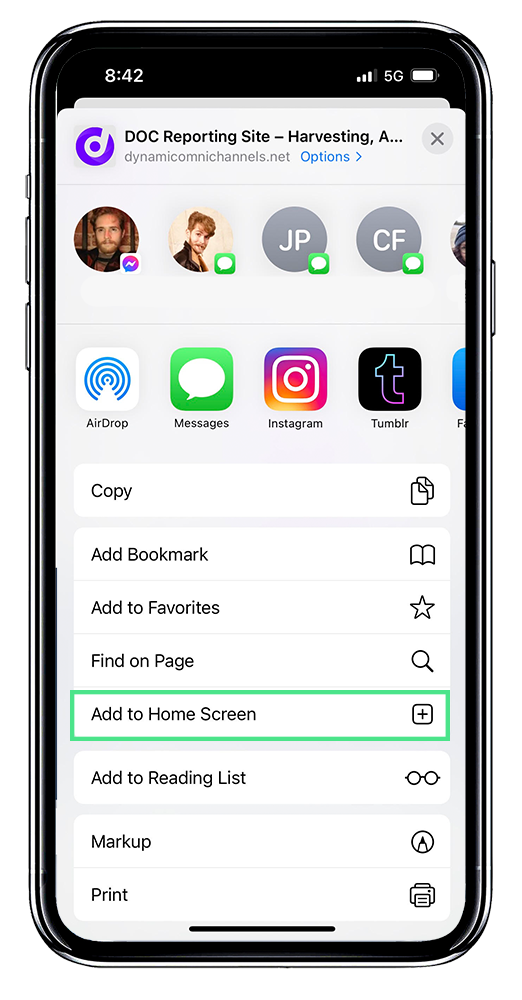 Tap "Add to Home Screen"
Scroll down then select "add to home screen" from the menu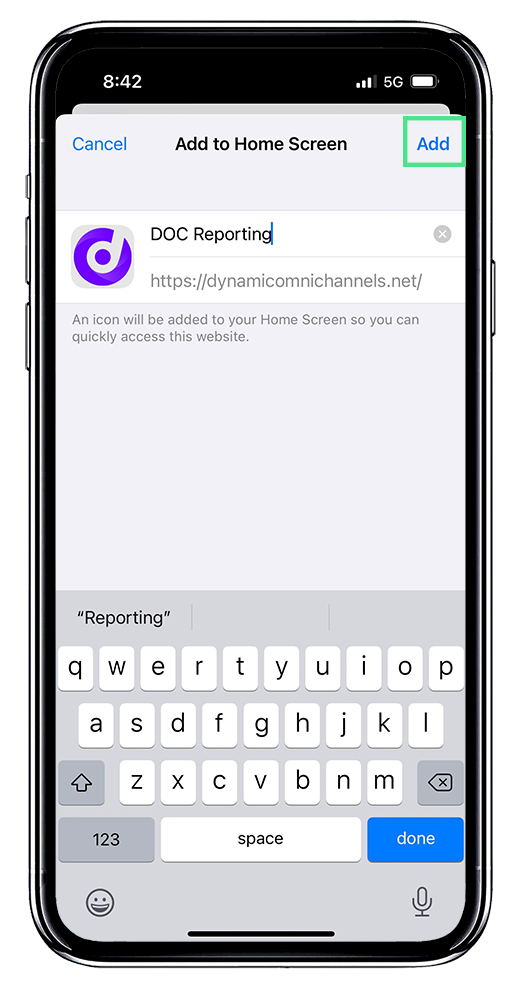 Add Doc to Home Screen
From here you can customize your DOC reporting app and add it to your home screen! Simply tap "add" to finish and enjoy your new shortcut!